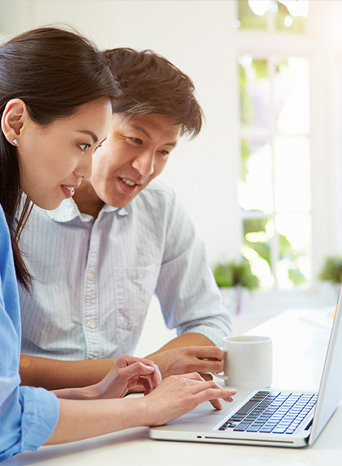 Allows members to use the balance of up to two SFFCU savings accounts as collateral for their loan.
Rates
Share Secured Loan APR:
Variable Regular Shares Rate +.20 basis points
| | | |
| --- | --- | --- |
| Minimum Loan Amount | Terms up to | Payment per $1,000 |
| $500 | 60 Months | $17.58 |
| $20,001 | 84 Months | $12.82 |
| $60,001 | 120 Months | $9.25 |
We offer single pay term options. See rates for more information.
Payment per $1,000 calculated on maximum term available.
Share Secured Loans in excess of $60,001 may have a maximum term of 120 months.
The rates for Share Secured Loans are subject to changes monthly (such change to be effective on the first day of each month) to reflect any change in the index as declared by the Board of Directors of the State Farm Federal Credit Union during the month preceding any such change.
Features & Benefits
May use up to 100% of share account to secure loan at competitive rate


Continue to earn dividends on the shares being pledged against the loan


Simple application process


Estimate Your Costs With Our Calculators
Use our calculator for quick payment options.
Explore our additional loan calculators.
Why choose SFFCU?
Get these benefits when you get a loan with us.
Competitive Rates
We offer the same competitive rates and terms for every borrower.
Meeting Needs
Consolidate your higher-rate balances, update your home or cover unexpected expenses.
No Fees
No application, origination or pre-payment penalty fees.
Boost your Score
Low rates with flexible terms keep payments affordable to enhance repayment history.
Trust in SFFCU
We offer hardship loan programs and deferments in case of natural disasters.
Easy Funding Options
Deposit loan funds directly into your share account.
Apply on Your Phone
Use your mobile device to apply – anytime, anywhere.
Service Commitment
We care! State Farm employees helping fellow State Farm associates.
Simple Repayment Options
Sign up for payroll deduction or set up recurring transfers through online banking.